Discover more from Cannon Stats
Stats and analysis for all things Arsenal from Adam Rae Voge and Scott Willis. Going deep into match analysis, player scouting, transfer business and rumors, squad-building, and general transfer coverage.
Over 4,000 subscribers
Arsenal vs Aston Villa: Stats Preview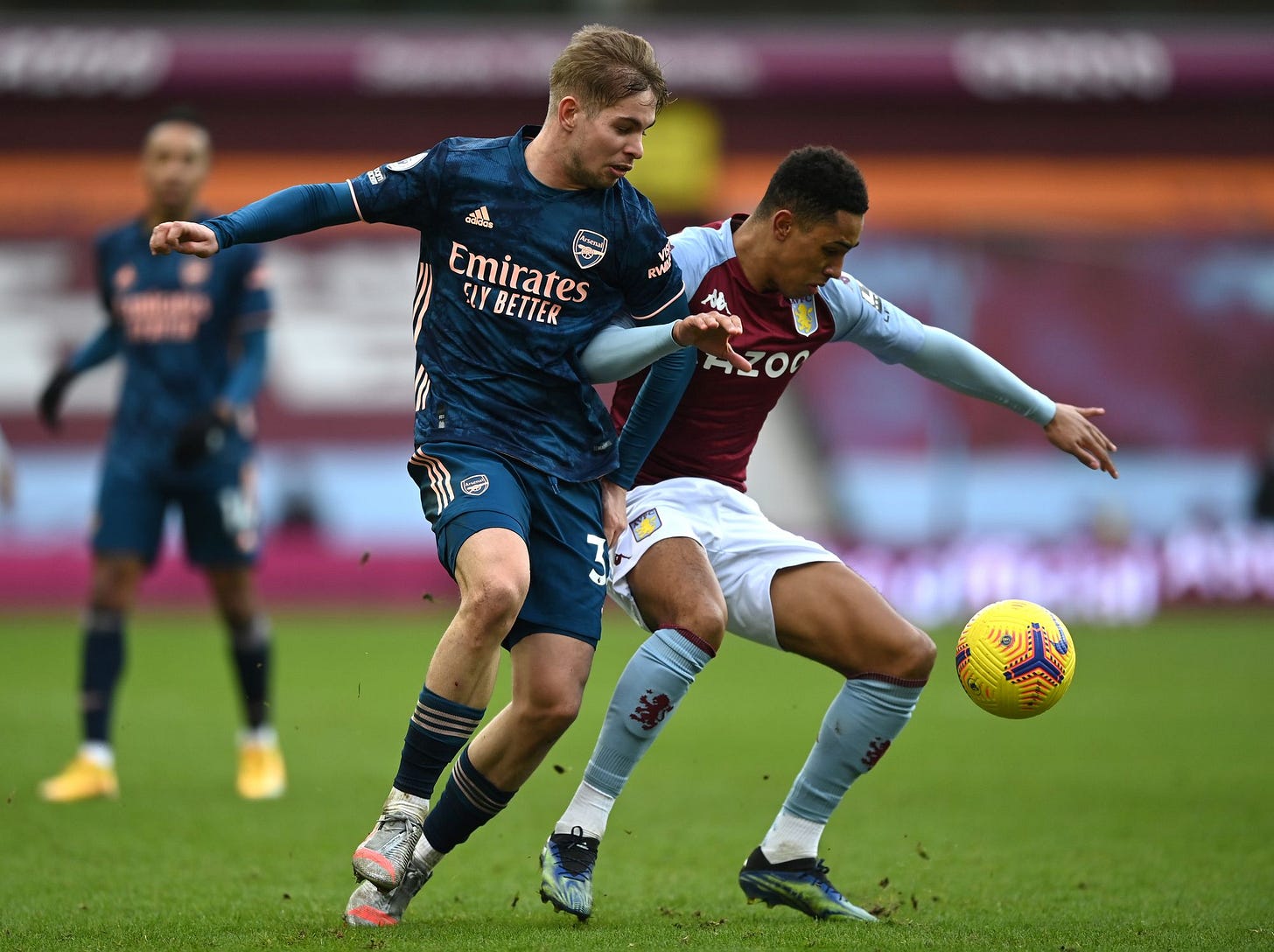 It is a fast turnaround to go from the match Monday to Friday, why don't the schedule people think about how they are throwing off the content creators' rhythms?
Anyway, enough of my complaining let's take a look at Aston Villa.
Overall the radars and rankings in xG and xA say that Aston Villa are a solidly average team.
I think that this matches what I have seen from them, they lost their best player and replaced him with a couple of good players. Jack Grealish was enough to have them fighting for the European spots but without him, they have taken a step back. It was probably the best long-term move but the growing pains will mean that they are on the lower end of the big mess in the middle of the table.
In attack, things seem to revolve around Ollie Watkins, with everyone else seeming to play off of him. The style that they play seems to be fairly direct, playing with the 4th fastest speed in attack towards goal and the 14th most passes per possession. Interestingly is that their matches generally see them with less of the ball, but more of the possession close to goal. One of the benefits of the ball not staying in your midfield for long stretches I suppose.
They manage 31 final third entries per match (10th), converting those into shots about 29% of the time (18th). They manage to get the ball in the box 26 times per match (5th) but are the worst at converting those into shots with just 33% turning into shots (league average is 45%). Generally, they have been average to good at getting the ball into good spots but they have failed to turn that into shots.
Looking at where their deep completions come from it is clear that a lot of the failure will come from further from the goal.
They have also struggled to create lots of chances from open play this season.
They don't have obvious areas that they seem to focus on for shot creation from open play. They seem to create a bit more threat from the left-hand side through Targett.
On defense, they seem solid. They are not overly active in their attempts to win the ball back with tackles and interactions, nor do they rate especially high at doing pressures.
Stats By Players
Players to watch
The less obvious one but the one that I think will be really important for Arsenal given how they have been hurt by wing-backs this season is Matt Targett. He is their main creative threat down the left side and one the main ways they get the ball into the Ollie Watkins, who happens to be the second key player for them and one I would be really interested in Arsenal signing.
Match Simulation
Arsenal are favorites but really only by the fact that this match is at the Emirates Stadium.
Arsenal and Aston Villa are right next to each other in my team ratings, with Arsenal holding a fractional lead. Neither have played well this season but Aston Villa have been slightly less bad ranking as the 14th best team after the opening 8 matches compared to Arsenal's 17th.
I keep coming back to this but if Arsenal expects to be challenging for the top 6, it would be a good idea to actually start seeing some performances that reflect that. This would be a great match to start showing that.