Discover more from Cannon Stats
Stats and analysis for all things Arsenal from Adam Rae Voge and Scott Willis. Going deep into match analysis, player scouting, transfer business and rumors, squad-building, and general transfer coverage.
Over 4,000 subscribers
Finding Robin van Persie Comps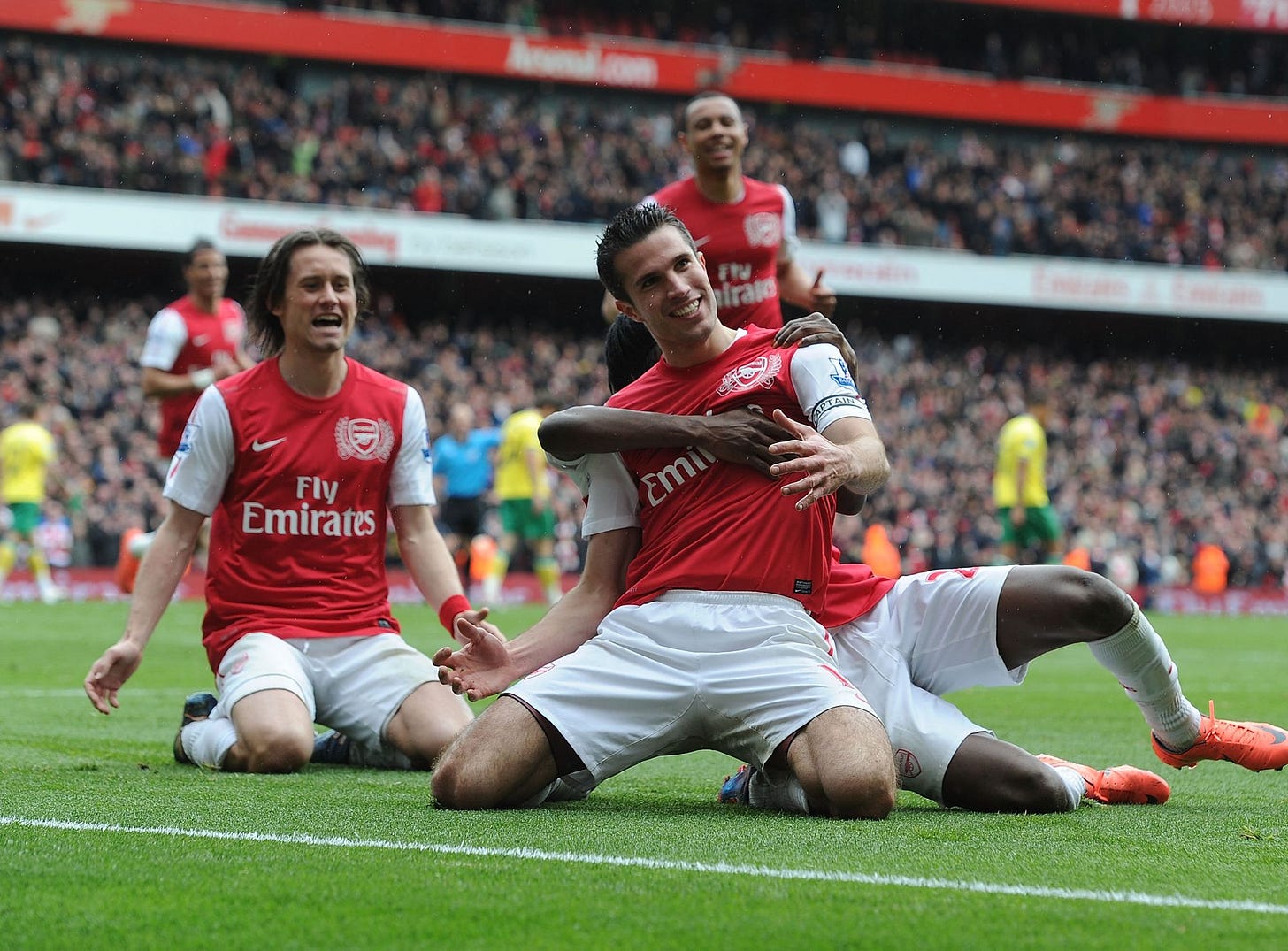 Last week I posted about looking for a player that matched Mikel Arteta from the 2012/13 season and it was a fun little exercise to sort of celebrate getting more data integrated.
Over the last week, I got the 2011/12 Premier League data integrated as well and one of the standouts out that season was Robin van Persie with his 30 goals (28 non-penalty) and 9 assists. It was arguably one of the best all-around forward seasons where he pretty much did everything while carrying Arsenal to 3rd place.
So like I did before with the Mikel Arteta comps, I asked my very simple similarity tool (it is very simple in that it only looks at the 12 stats from the radar and tries to find the closest match) to find me, players like him now (under 26, 800+ minutes played).
This is the list that it returned for the top 15 players most similar.
There are some names that I would expect and some that are pretty interesting. Seeing this doesn't help with my love affair with Lautaro Martinez but does show a couple of other guys that Arsenal have been linked with. I am not going to turn this into a big scouting post but I will post a few radars for some of these players.
I will leave it here and save a deeper analysis for any forward for when it seems like things are closer for Arsenal.
If you want to see more radars from the 2011-2012 Premier League season I did a fun thread looking for of nostalgia looking at players from that season here: