Discover more from Cannon Stats
Stats and analysis for all things Arsenal from Adam Rae Voge and Scott Willis. Going deep into match analysis, player scouting, transfer business and rumors, squad-building, and general transfer coverage.
Over 4,000 subscribers
Mikel Arteta's Managerial Impact
Mikel Arteta does not rate well looking at the managerial impact score.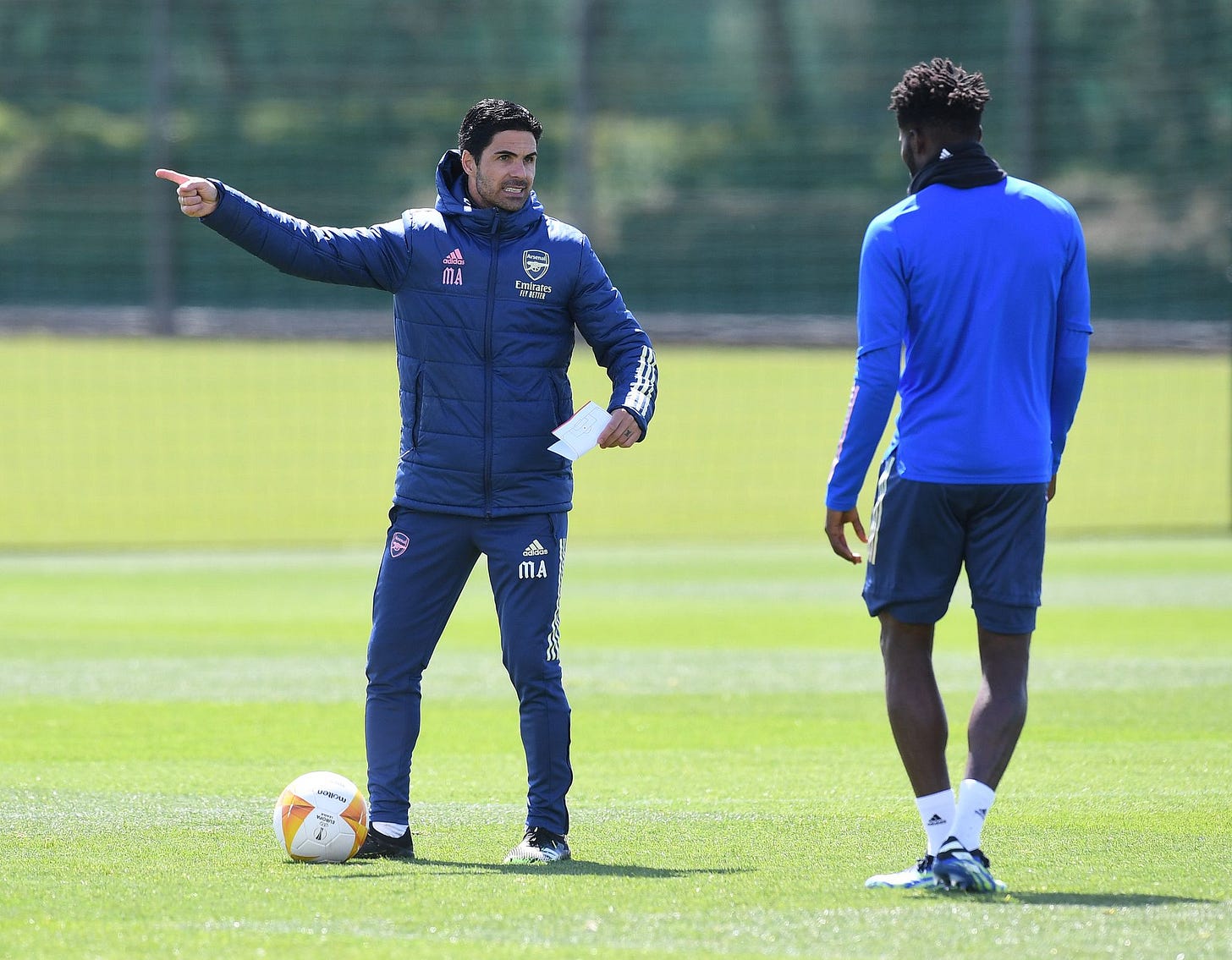 This morning on Twitter I came across this tweet:
I have always found the work done on Macro Football interesting, I am somewhat skeptical of even the most sophisticated plus minus systems for soccer but from the about the model page it seem quite rigorous.
What is new was that Hugh has introduced manager impact estimates using the same methodology.
This caused me to go in and take a look at how Mikel Arteta ranks this season, and well it is not great.
This season he ranks 77th out of 115 managers this season, with a negative impact in attack (-0.67%) and a positive impact on defense (-0.28%, negative is better on defense), but overall negative compared to an average manager (I think that is how the comparison works for this, if I am wrong please let me know).
Here is how the recent managers of Arsenal rate on this metric:
Manager Offensive Impact Defense Total Impact Season Mikel Arteta -0.65 -0.28 -0.37 2020-21 Mikel Arteta -1.65 0.24 -1.89 2019-20 Unai Emery 0.84 0.15 0.69 2019-20 Unai Emery 1.16 -0.59 1.74 2018-19 Arsene Wenger 3.09 -1.64 4.73 2017-18 Arsene Wenger 2.46 -1.48 3.94 2016-17 Arsene Wenger 2.45 -2 4.45 2015-16 Arsene Wenger 0.48 -1.38 1.86 2014-15
By the time it came to the end of the his time with the club I was ready for Arsene Wenger to leave, but most of that was that I really felt like he has too much on his plate and not that he wasn't a capable coach any more.
This metric shows that he was a still a solidly above average coach even by the end of his career and that it wasn't a guarantee that whoever came next would be better. Unfortunatley that has been the case, Emery saw a drastic decline in his ability to get the same attacking performances while also not maintaining the suprisingly strong defensive numbers Wenger posted.
I have wanted to persist with Arteta but the results now after almost a season and a half are concerning. I imagine he will get the summer and the start of next season but he might not have a long runway if things continue on this current path.