Discover more from Cannon Stats
Stats and analysis for all things Arsenal from Adam Rae Voge and Scott Willis. Going deep into match analysis, player scouting, transfer business and rumors, squad-building, and general transfer coverage.
Over 4,000 subscribers
Are most of the European Leagues boring?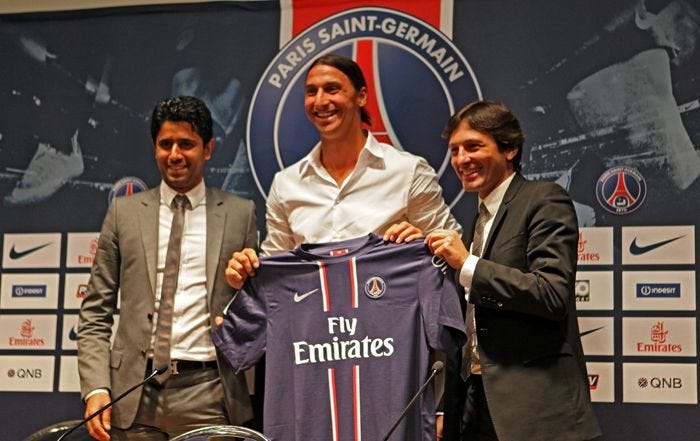 This popped into my feed this afternoon and it spurred me into thinking about in general why I don't spend more time watching that much of the other European Leagues.
The biggest reason is there is a finite number of hours in the day, especially on weekends. While I love watching sports, I do also enjoy doing actual things beyond sitting on the couch. Being a morning person is helpful because I don't really face too much of trade off with the 4:30am, 7:00am and 9:30 kickoff schedule that is typical but that really limits me to 2 to 3 matches per day.
The reason that why I typically lean towards England, is well it has a great distribution in the US and I support Arsenal. I enjoy the Bundesliga and will often watch the 6:30am match if it is better than the 7:00am kickoff from England. When Serie A moved to ESPN+, I thought I would watch more but I have found myself watching pretty rarely.
I think the biggest reason is that there just isn't that much suspense in who will win the league, and while there might be some in deciding the Champions League spots that isn't nearly as interesting as a casual watcher of those Leagues.
In France, PSG have such a big money advantage over the rest of the League that there really isn't much suspense in who will win. Yes they may lose one off matches or cup ties but it is more about them not looking motivated compared a team that really competes with them. When Monaco did it, that team lasted just a season before it was picked apart by the other elite teams of Europe. I could imagine that the interest level in the League would have been higher if they could have kept the core players together and challeneged PSG for a few years.
Italy is similar but with the chasing clubs somewhat closer. The biggest problem that I could see was that the Milan clubs were badly run and that left a pretty big vaccum. I think that overall this is becoming a more interesting League. It will be worth keeping an eye if the other teams in the League can strengthen and challenge Juventus next season.
Germany is another League that is highly stratified with Bayern having a huge advantage. The thing that the League has had going for it is that Bayern had coaches that failed to capitalize on the huge talent gap and let the League get close.
Having good dominate teams is in general is positive for garning excitiment and interest. That has to be balanced against the sporting idea that other teams have a chance to win as well. Great teams need great oppononents to make for entertaining things to watch.
This kind of falls in line with my general dislike for FFP. It feels like these rules have calified the positions of teams and protected the incumbent Champions and really limited the ability of upstart teams to rise to challenge them.