Discover more from Cannon Stats
Stats and analysis for all things Arsenal from Adam Rae Voge and Scott Willis. Going deep into match analysis, player scouting, transfer business and rumors, squad-building, and general transfer coverage.
Over 4,000 subscribers
Premier League Simulation: Round 27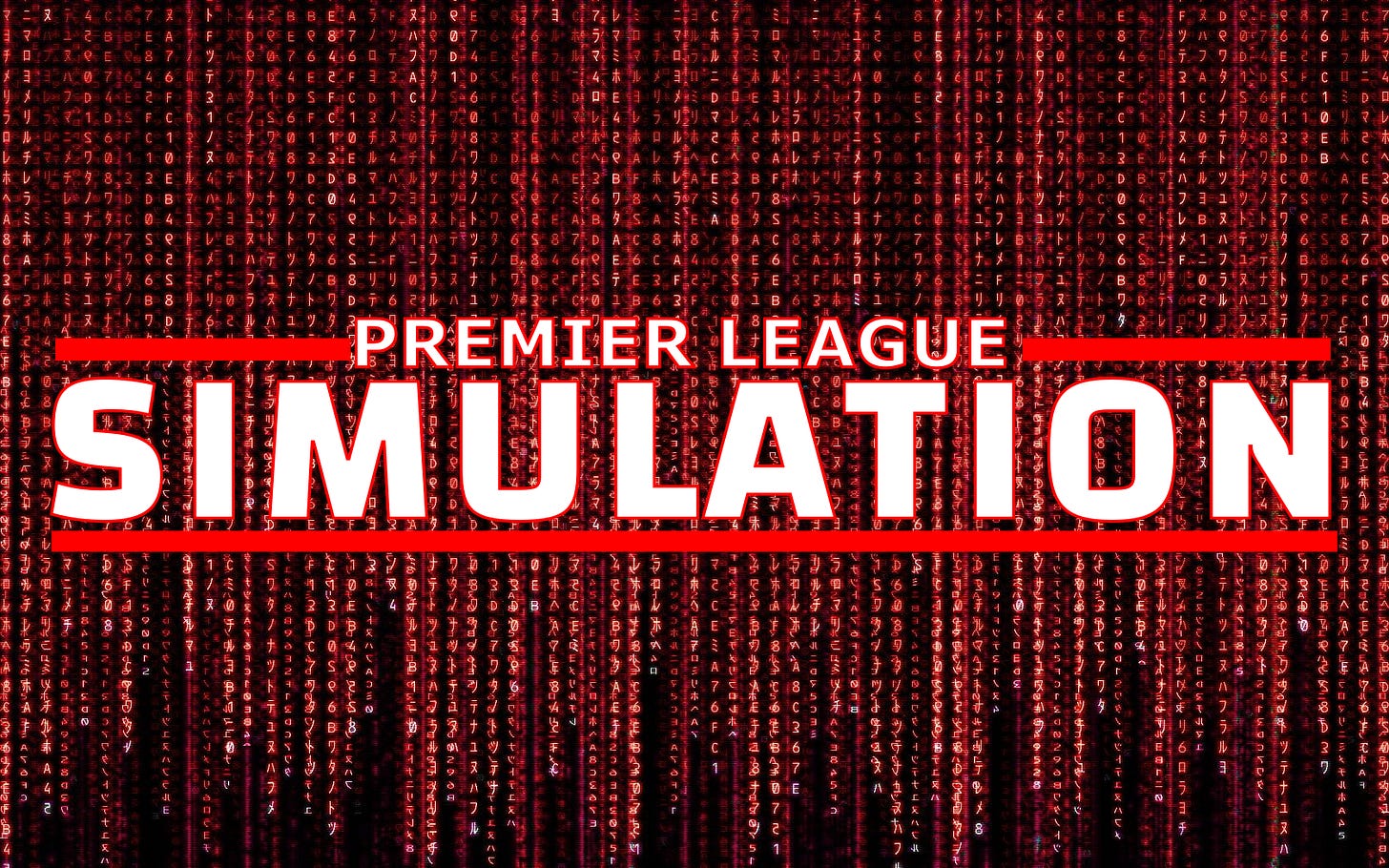 It is going to be a relatively low-stress weekend as an Arsenal fan. Arsenal have the weekend off to recover from the adrenaline rush that was the match yesterday and according to the odds, there isn't a great chance of one of the top four rivals dropping points this weekend.
Overall the interest will be more towards the relegation fight with Newcastle facing Brentford in the closest rated match of the weekend. Leeds seeing if they can avoid getting dragged further into the fight, Watford having a tough test, and Burnley seeing if they can continue their hot run towards safety.
League Cup
This will be an interesting matchup for the League Cup, mostly because someone besides Manchester City will be winning it in what feels like forever (they have won the last 4 and 6 of the last 8).
Liverpool are favorites in both my simulation model and in the betting odds. That's not a surprise because they have actually jumped over Manchester City in my latest team ratings (losing to Spurs is a killer). This is the match up the 1st and 3rd best team's in England (according to my rankings) and the 2nd and 5th best teams in the world (according to FiveThirtyEight).
Individual Match Simulated Odds
Season Simulation
The title race is kind of back on but to be truly back on it will still take Manchester City slipping up again. Grace has written an excellent review of where things stand.
Arsenal's win yesterday has put them in a very good position for the top four race. What is going to be interesting is how the schedule strength for the teams affects things going forward. Arsenal have the 9th hardest remaining schedule (including the games to be played), our rivals for top 4 have the following: Manchester United 4th, Sp*rs 13th, West Ham 2nd, and Wolves 12th.
The relegation fight is really open now with 5 teams with 9% or more. Norwich and Watford are probably too far gone to make it to safety but that last spot looks like it might provide quite a bit of drama over the last couple of months.