Discover more from Cannon Stats
Stats and analysis for all things Arsenal from Adam Rae Voge and Scott Willis. Going deep into match analysis, player scouting, transfer business and rumors, squad-building, and general transfer coverage.
Over 4,000 subscribers
Serge Gnabry's loan to West Brom is still frustrating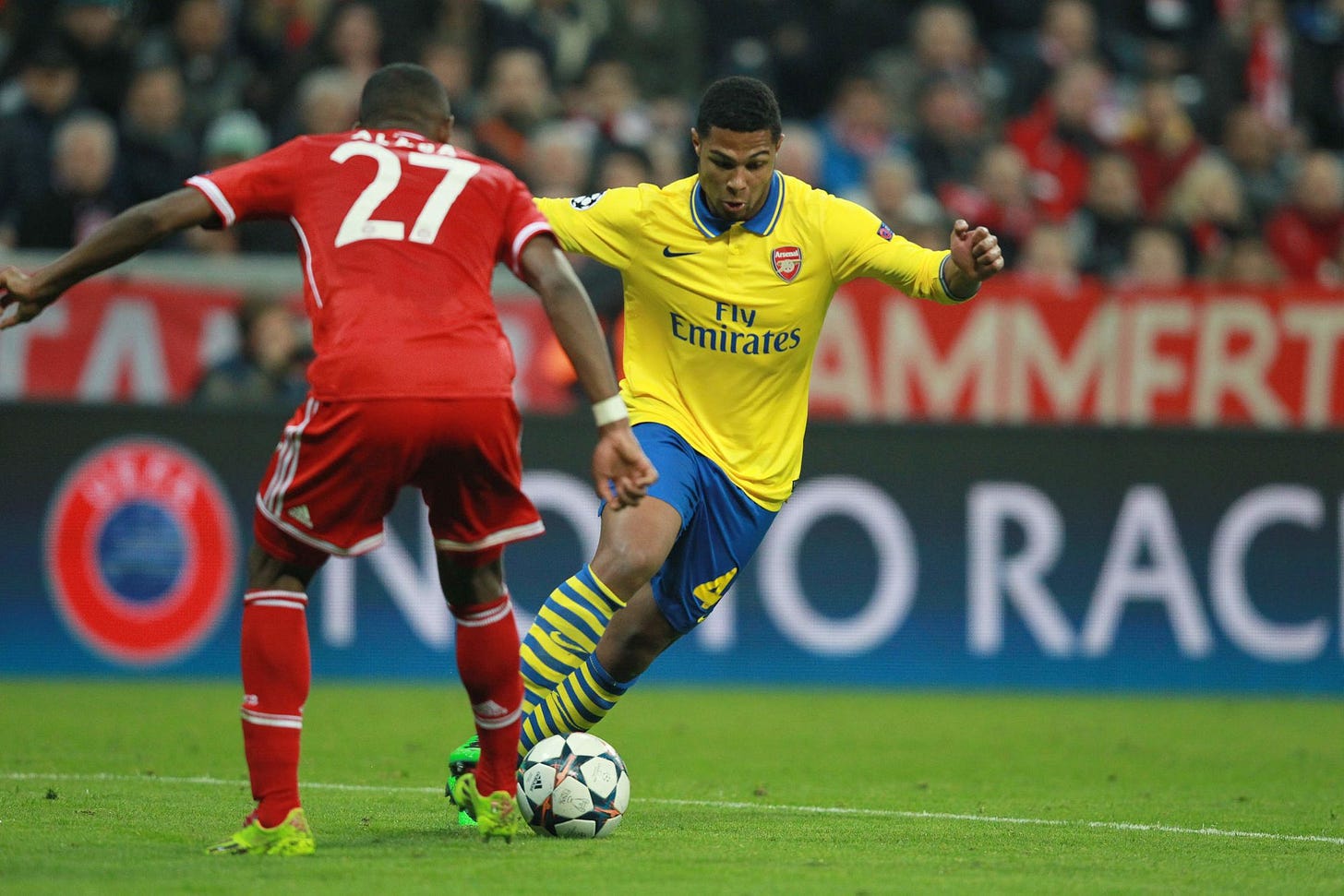 As I am writing this I am watching Serge Gnabry score goals at will in the Champions League Semi-Final.
He has really blossomed into an excellent attacking player.
It makes me happy that a former Arsenal player is doing well, but it reminds me of how bad things turned out at Arsenal and makes me a little sad.
This post isn't to complain about selling him for just £5 million, that actually at the time seemed like a pretty good fee for a player who had shown promise but had dealt with injuries.
What makes me more frustrated and something that I am hopeful has gotten better is that Arsenal made a really bad decision using the loan system to try to further his development as a player.
Gnabry showed promise as an attacker in 2013 but he was also not at the level for the first eleven quite yet. He ended up suffering a knee injury that ruled him out for all of the 2014-15 season. Here is where things go bad from an Arsenal perspective, on deadline day 2015 he went on loan to West Bromwich Albion who were coached by Tony Pulis.
Tony Pulis is not known for his attacking play. He is not known for bringing through and giving chances to young players. Player under 25 got a total of 2397 minutes that season, just 6% of the total minutes. He is known for playing a deep block and playing very direct. It was a mostly effective style that kept some bad teams up in the Premier League but it was a very bad fit for a young attacking player who needed first team minutes.
If there is one thing to get mad about with the Gnabry situation it is this.
It shouldn't have taken hingsight to see how bad of a fit this was for the player and the goals that Arsenal should have had for him. I don't blame Gnabry at all for not wanting to sign a new contract after the evidence that the club so badly handled this loan.
I think that with Per Mertesacker in charge of the academy things have taken a step in the right direction with more thought put into the fit for Arsenal loanees with the early signs of the man in charge showing progress.
Arsene Wenger was an excellent manager for Arsenal, but I think that situations like this show that he had too much on his plate and I am glad that Arsenal have seperated out a lot of the duties that he is used to hold all by himself.