Discover more from Cannon Stats
Stats and analysis for all things Arsenal from Adam Rae Voge and Scott Willis. Going deep into match analysis, player scouting, transfer business and rumors, squad-building, and general transfer coverage.
Over 4,000 subscribers
Wages are gravity not destiny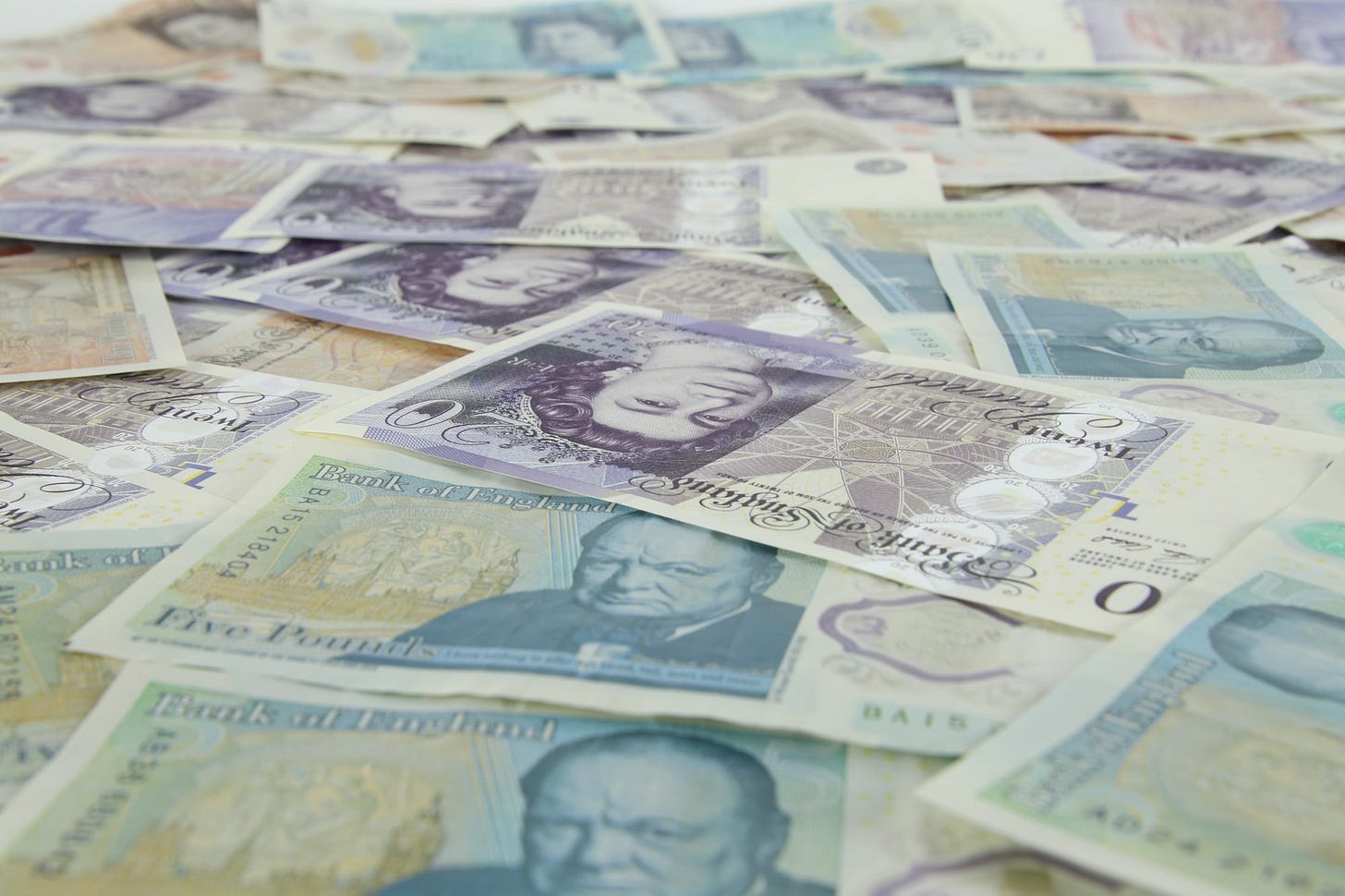 One of the things that is always said is that wages are one of the more important factors for determining a team's place at the end of the season. This is something that is a bit of a truism and I am certain that I have seen data that backs it up at one point or another but it was not something that came out quickly in a  google search.
So I did the next best thing and did some quick and dirty analysis.
One of the hardest parts about this is trying to get data on wages for teams. What I ended up with I am not 100 percent certain is reliable but seemed to be in the ball park for most teams and had data going back to the 2013/14 season. I think that it really undercounted Manchester City's wages at times but also all wage reporting is basically a giant shrug emoji.
In the end, the imperfect data in the spreadsheet is better than the perfect data that is nowhere to be found.
So what I did here was go to look at first the correlation of wages to finishing place in the table (maybe points would also be a good thing to add he thinks to himself wishing he had thought of this a few hours earlier)
The correlation here is strong and pretty obvious when you look on the graphic:
I also looked at the rank in wages and table finish, which also has a very strong correlation.
For fun I finished things off by running a quick regression on the relationship between wages and finishing place (again I wish I had also done points but hey now I have a follow up post). The regression came out as expected with wages coming out as a strong explanatory variable, with an R Square of 0.459 where roughly every 10 million pounds in wages is worth roughly a place in the table.
What this also illustrates for me is that while there is certainly a connection between wages and player quality that relationship is not perfect. Dumb spending in the Premier League is still not a silver bullet, one the best examples of that is that Manchester United have had the highest wage bill in this sample (not sure I 100% buy this but again it's in the ballpark) 6 times in the last 9 years and have 6th, 2nd, 3rd, 3rd, 2nd, 6th, 4th, and 4th. In fact, only one team with the highest wages (grain of salt), 2013/14 Manchester City won the title with the highest wage bill.
High wages generally mean good players but not always success. Wages are a gravitational pull towards a spot on the table and not a destiny.
Links
With the US holiday it was a lighter content week for me. I did very much enjoy the second episode of the Stats Guy and a Civilian with Paul.
https://www.patreon.com/posts/68804693
I also went through and tried to rank what I see as Arsenal's remaining transfer priorities.
This was a bit of some random thoughts as I wrote from a hotel room.
I wrote about Gabriel Jesus and what his stats suggest about him as a player. I am excited.