Discover more from Cannon Stats
Stats and analysis for all things Arsenal from Adam Rae Voge and Scott Willis. Going deep into match analysis, player scouting, transfer business and rumors, squad-building, and general transfer coverage.
Over 4,000 subscribers
Weekend Diversions: Lower White's Creek Hike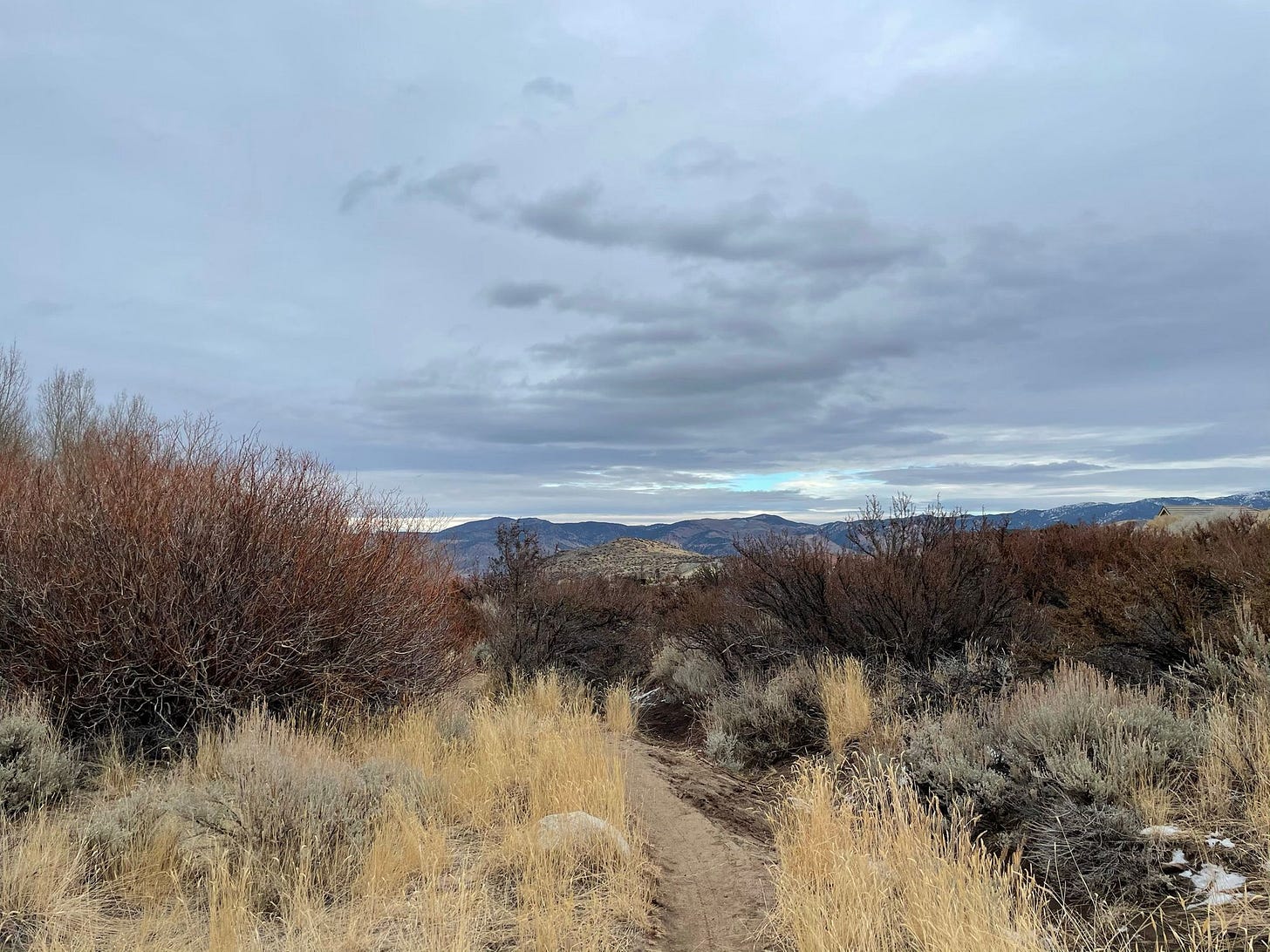 It has been a while since I have had the time to get out of the house and go for a hike. Yesterday I was able to change that as I made getting out a priority before a pretty big storm comes through the Sierras this week.
For this hike I wanted something below 6000 feet in elevation because I didn't want to bother with adding spikes to deal with ice and snow to my boots. So that eliminated a bunch of the cool hikes I want to try a bit further up the hills from where I live, so instead I picked a trail that is just down the street from me that I haven't tried.
This is by no means a trail through the wilderness, it does switch to that when you get to the upper part of the trail but again I wasn't interested today in trekking through the snow.
Instead it is a pretty moderate trail that follows one of the creeks that flow off of the eastern side of Mount Rose. It also affords the chance to snoop into my neighbors backyards and make me feel pretty happy that the trails that go behind my house are much further up the hill.
I read that normally this is a pretty busy trail but I only ran into a handful of people and a couple people doing mountain biking, which made it quite nice to be able to enjoy the sounds of the creek.
This is also a nice trail because it stays very close to the creek for the majority of it's length and a lot of that is close down by the aspens that grow there. I imagine that it would be very pretty in the fall when the trees are turning and I will have to remember to come back.
When you do move away from the creek there are some really nice wide open views of Mount Rose and Slide Mountain.
As I got closer to my planned turnaround point where the upper trail starts the snow and ice started getting a bit worse. I did end up having to cut things about a quarter mile short because the trail was getting steeper with more ice and I really didn't want to hurt myself.
I have lived here in Nevada for about a year now, and I have to say I am growing to appreciate the beauty of the desert, especially on the western foothills where there is an interesting mix of plants and almost always some really cool clouds to look at.
This was a good, easy hike. It is a nice out and back so it is really easy to pick a mileage that you want to do and get eaxctly that. I think that I like this creek trail better than a couple of the others that I have done, the Thomas Creek trail spends a bit too much time away from the actual creek and can be very hot if it isn't early morning. Galena Creek is nice but very busy as it is fully paved and it goes through a golf course with a bunch more houses backed right up to the trail.
I will certainly keep this in the rotation, especially because I can walk to the starting point of the trail.