Discover more from Cannon Stats
Stats and analysis for all things Arsenal from Adam Rae Voge and Scott Willis. Going deep into match analysis, player scouting, transfer business and rumors, squad-building, and general transfer coverage.
Over 4,000 subscribers
Weekend diversions: Hunter Creek hike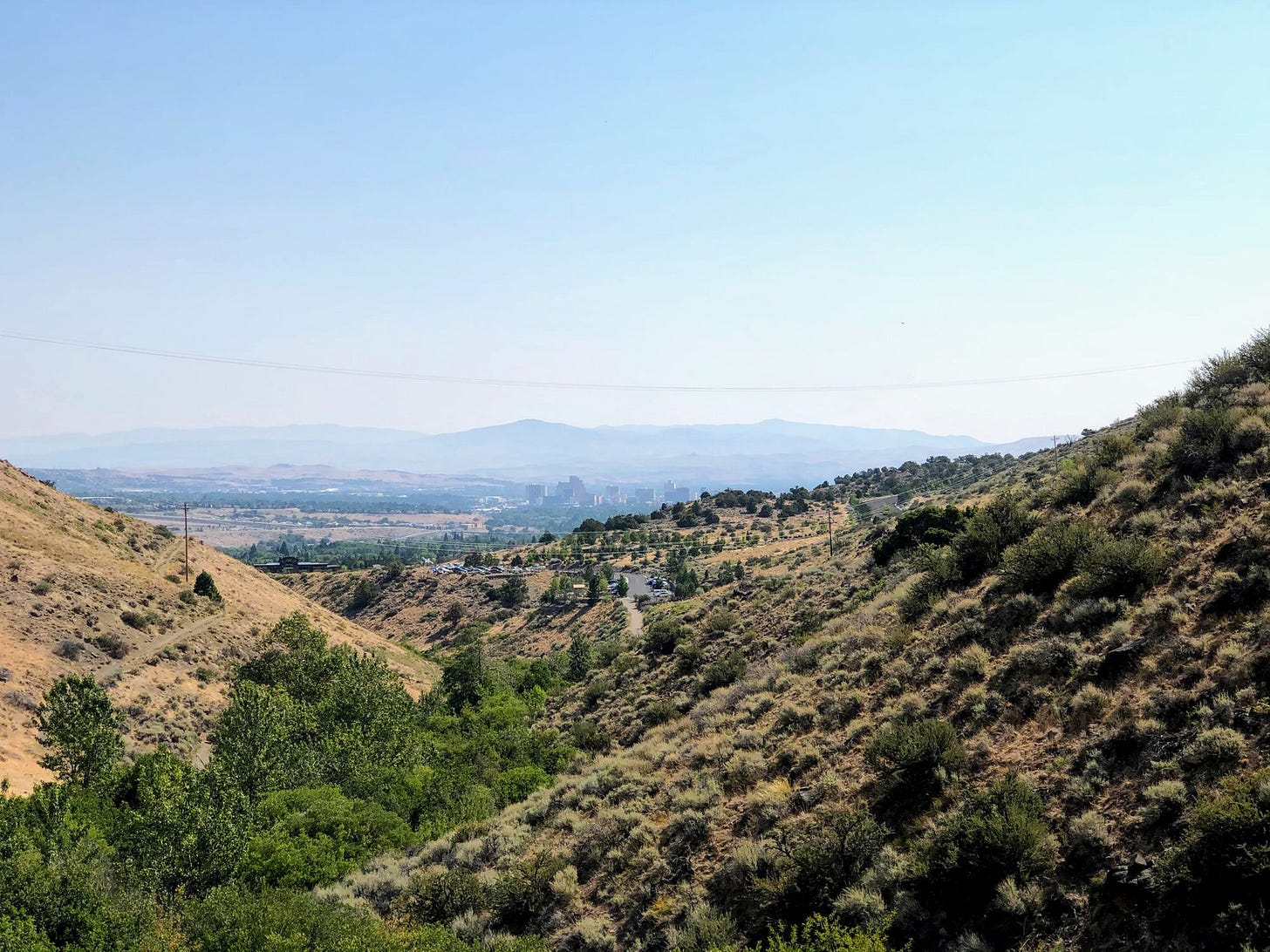 It was a hot Saturday here in the high desert but it was also a good day to get up early and get into the outdoors.
I decided to try a new hike and this one promised a 30 foot waterfall at the end.
The Hunter Creek trail takes off from pretty far West Reno and then goes out a ravine that is well hidden from most of the city. I didn't even realize that this one was there because there is a high ridge that after about the first quarter of a mile cuts you off from the City.
Like a lot of the Eastern side of the Sierra's, you have the high desert mix of sage brush and other grasses, with the occasional pine and Aspen where there is a year round water source.
The further up you go the high desert makes way to a really nice forest. It was welcome shade and dropped the temperature a good 10-15 degrees.
At the end of the 3 mile out part of the hike you come to the promised waterfall.
It isn't Yosemite or anything but it is fairly impressive for a small little creek. It felt really nice to cool off in the spray of the waterfall.
Overall it was great hike, got it done at a fairly leisurely pace in a little over 2 hours. There were quite a few people using it for a running trail and it wouldn't be too bad outside of a couple places where you have to traverse rock slides. It is rated as kid friendly but I think I would have gotten some complaints from my kids.
My watch said it was about 6.2 miles (compared to 6.4 miles from AllTrails) with an elevation gain of 1,240 feet. This was a nice hike and I look forward to seeing how it changes over the coming seasons.