Discover more from Cannon Stats
Stats and analysis for all things Arsenal from Adam Rae Voge and Scott Willis. Going deep into match analysis, player scouting, transfer business and rumors, squad-building, and general transfer coverage.
Over 4,000 subscribers
Weekend Diversions: Mitchell Canyon Trail Running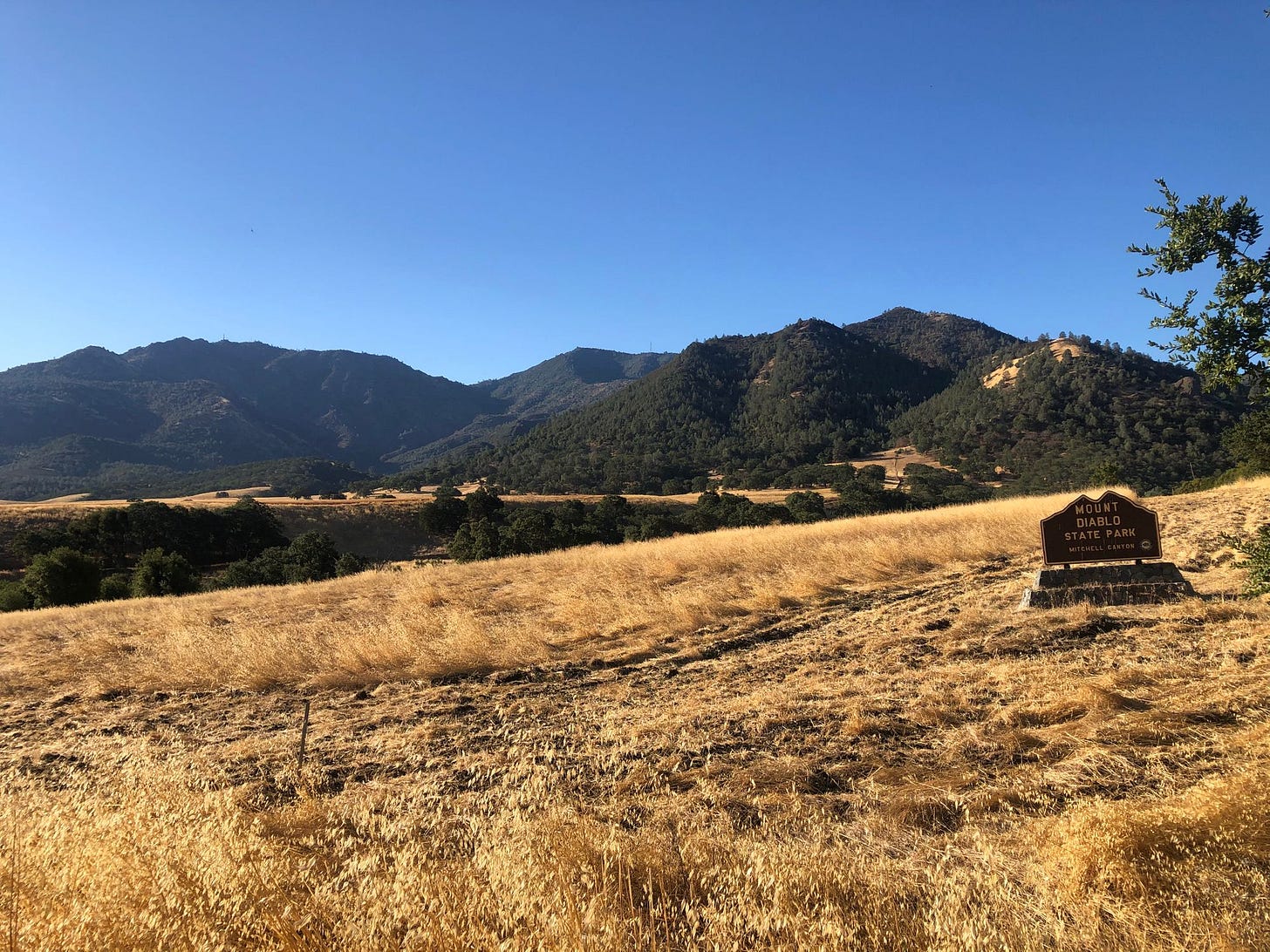 I am down in the Bay Area this weekend visiting family and thought it would be fun to get out and do one of the old trail runs that I loved when I lived here.
To my astonishment when I left to run at 8am this morning it was already 80 degrees. California and much of the Western United States is in the middle of a heat wave but it is still jarring to wake up with this kind of heat instead of the normal coolness left after the retreating fog.
So it was a hot morning run but still beautiful and a good way to start the morning.
If anyone is ever in the East Bay, I would recommend hikes on Mt. Diablo but if you want to do the full loop (I only went out a mile and a half into the park because I wanted to keep my total to just 5 miles this morning) you'll want to leave really early or go during a much cooler season.
It is going to be a hot week and I will be enjoying some beers now.